What Messages Should You be Sending to Non-Itemizers in Light of the Recent Tax Changes?
What do your donors need to hear from you in 2018 in light of the recent tax changes? The last post gave you some positive messages that can be communicated to planned and major gift donors who are still expected to itemize their deductions. What should you be saying to non-itemizers this year?

There are two ways that non-itemizers can still give and receive tax benefits. The first strategy is the IRA charitable rollover. With the IRA rollover a donor (age 70 ½ or older) can make a gift of up to $100,000 from their IRA this year to support your cause. The donor does not have to claim the distribution as income and the gift counts against their required minimum distribution (RMD) for the year. A donor who makes this gift is not entitled to take a charitable income tax deduction. However, this strategy provides a nice tax benefit (even for non-itemizers) because it helps the donor reduce income by avoiding the personal distribution.

The second way a non-itemizer can give and receive tax benefits is with gifts that provide payments or income to donors or others, such as a charitable gift annuity (CGA) or charitable remainder trust (CRT). Let's look at CGAs specifically (some of these concepts will also apply to CRTs). A donor can make a gift to your organization to fund a CGA, receive lifetime payments back and benefit your cause with what remains after all payments have been made.

In recent years, there has been measurable growth in CGAs funded with gifts of appreciated property. If a donor makes a gift of an appreciated asset (such as stock) to fund a CGA, the donor will avoid capital gains tax on the gift portion and defer any capital gains tax on the appreciation attributed to the annuity payments received, thus deferring the tax consequences.

Here is an example that illustrates the significance of the capital gains tax savings still available to a donor (even nonitemizer) under the current tax law. Assume Nancy funds a charitable gift annuity with highly appreciated stock that she and her late husband bought when they first married. When talking about tax benefits, fundraisers may be inclined to emphasize the charitable income tax deduction. In Nancy's case, the CGA produces an income tax deduction of $8,029. What would your conversation look like if Hilda is a non-itemizer and the CGA deduction would not push her total deductions over the standard deduction's $12,000 threshold?

In that case, you would be better off focusing on the capital gains tax benefits of making the gift. If Nancy had sold the stock, she would have $14,500 of gain. By funding the annuity with the stock, she would save $1,164 in capital gains taxes. That is nearly the same tax savings as she might receive if she was taking (itemizing) the deduction.

Even when a donor makes a planned gift and they are not going to itemize, fundraisers can still point to some nice tax benefits donors will enjoy by making a gift. So when you are talking with your donors who are nonitemizers, focus on benefits like the bypass of gain, talk about supporting the causes that matter most to them, and also leaving a legacy.

Even before the tax changes, many gift annuity donors were not itemizing. These donors still have the potential to benefit from tax savings and will be receptive to some tax as well as non-tax marketing messages. Visit this blog next week for ideas on how to talk to your donors with nontaxable estates in light of the tax changes.
About Kristen Schultz Jaarda, JD, LLM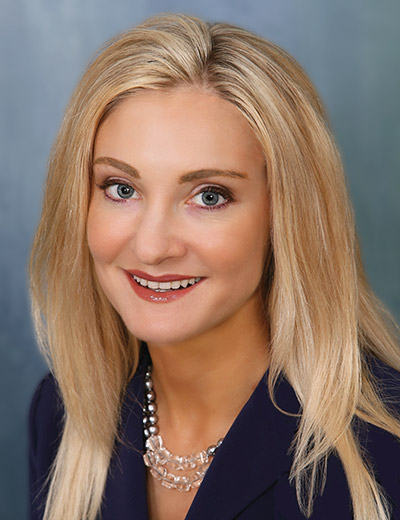 Kristen Schultz Jaarda is Executive Vice President of Crescendo Interactive, Inc. She specializes in charitable tax planning and online marketing for planned gifts. She is responsible for client education and leads Crescendo's marketing services and support team. She is a nationally recognized speaker, conducts seminars nationwide and is a principal faculty member of GiftCollege.
Kristen serves as a board member for the American Council on Gift Annuities (ACGA) and as a member of the ACGA Rates and State Regulations Committees, Editorial Advisory Board member for Planned Giving Today, Committee Member for the ABA Charitable Planning and Organization's Group, past Legislative Chair and a board member for the Partnership for Philanthropic Planning of Greater Los Angeles (PPP-LA), a member of the Ventura County Planned Giving Council and a committee member and volunteer for several California charities. She writes weekly for CrescendoTweet and her planned giving blog.
Previously, Kristen served as Counsel to the Assistant Secretary of Education in Washington, D.C. and was Oversight Counsel to the U.S. House Committee on the Judiciary. Prior to that, she worked in a public affairs law practice. Kristen graduated from UCLA School of Law where she was Law Review Editor. She completed her Tax LL.M. with honors at Loyola School of Law. Kristen is a member of the California State Bar, D.C. Bar and the Maryland State Bar.