What Message Should You be Sending to Your Donors with Nontaxable Estates in Light of the Recent Tax Changes?
What do your donors need to hear from you in 2018 in light of the recent tax changes? The last two posts have provided ideas for marketing major and planned gifts to itemizers and non-itemizers. Even fewer Americans (but still less than 1%) will have taxable estate under the new law. What if any impact should this have on your marketing?

The data already shows that donors with nontaxable estates continue to make bequests and other testamentary charitable gifts. So donors who will receive no estate tax benefits, are still likely to be receptive to the following gift ideas, if the marketing message is right: testamentary CRTs, testamentary CGAs, charitable bequests and beneficiary designation gifts. To market these gifts effectively, you will want to think about positive messages that produce results.

When marketing bequests and other testamentary gifts, to donors with nontaxable estates, focus your messaging primarily on non-tax benefits. Here are a few ideas:



Use language such as "providing for family" or "creating a source of security."


Talk about "smart estate planning" -- for example, "avoiding lump sum inheritance" where heirs simply are not prepared to handle a large inheritance after a parent or grandparent passes away.


Include offers in your marketing such as for a free brochure, a downloadable estate planning guide or illustration showing the particular gift benefits to the donor.


Suggest that the donor "support the causes that matter most" to him or her. Promote "leaving a legacy" or "supporting the charity's future."


Promote simple and cost effective ways to give, or simple and cost effective ways to "make a difference in your community."


Discuss ideas that resonate with family such as, "save family from taxes" --This is a strong marketing strategy when you are focused on gifts of IRD assets, such as 401ks and IRAs.



Here is an example of an effective non-tax marketing message. Michigan Tech sent an email to donors with the subject line, "Plan your legacy while helping Michigan Tech fulfill its mission." The open rate for this email was 23.15%. The subject line and the body of the email reflected four positive ideas. All of them were non-tax related ideas: planning a legacy, helping support a mission, providing for loved ones and creating a legacy. Given the open rate, donors obviously responded to the subject line. The body of the email provided additional positive messages for donors concerning estate planning and legacy giving -- without discussing tax benefits.

While most of your donors will not have taxable estates, some may. Individuals with taxable estates, like people with non-taxable estates, are likely to be receptive to marketing related to testamentary gifts that provide for loved ones, such as CRTs and CGAs, and gifts to charity such as beneficiary designation gifts and bequests. In addition, they may also be receptive to marketing related to charitable lead trusts.

The following are some positive ways to market tax benefits related to bequest giving and other planning strategies:



Ask, "Does your plan match your priorities?"


Focus on ways to "create a tax-advantaged estate plan."


Discuss ways to "give more to family with the right estate plan."


Promote ways to "leave a legacy while avoiding estate taxes."



In summary, your donors need to hear a positive message from your right now -- one that is targeted to their particular tax situation. Every person has concerns about the future and providing for family, so use your marketing to address your donors' concerns, present planning and charitable solutions. Focus your marketing on helping your donors address their priorities, their needs and their goals. If you do, your donor will view your communications positively and will be receptive to what you have to say.

For more ideas on how to reach your donors in light of the recent tax changes, please contact Crescendo at 1-800-858-9154.
About Kristen Schultz Jaarda, JD, LLM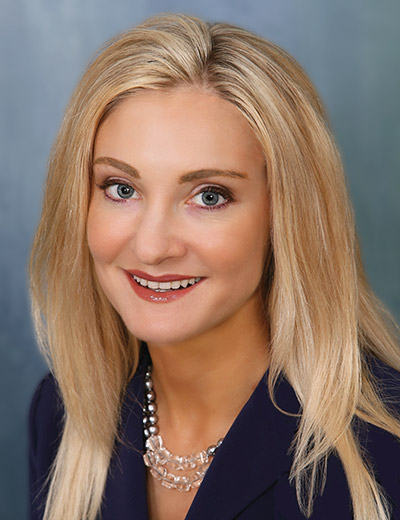 Kristen Schultz Jaarda is Executive Vice President of Crescendo Interactive, Inc. She specializes in charitable tax planning and online marketing for planned gifts. She is responsible for client education and leads Crescendo's marketing services and support team. She is a nationally recognized speaker, conducts seminars nationwide and is a principal faculty member of GiftCollege.
Kristen serves as a board member for the American Council on Gift Annuities (ACGA) and as a member of the ACGA Rates and State Regulations Committees, Editorial Advisory Board member for Planned Giving Today, Committee Member for the ABA Charitable Planning and Organization's Group, past Legislative Chair and a board member for the Partnership for Philanthropic Planning of Greater Los Angeles (PPP-LA), a member of the Ventura County Planned Giving Council and a committee member and volunteer for several California charities. She writes weekly for CrescendoTweet and her planned giving blog.
Previously, Kristen served as Counsel to the Assistant Secretary of Education in Washington, D.C. and was Oversight Counsel to the U.S. House Committee on the Judiciary. Prior to that, she worked in a public affairs law practice. Kristen graduated from UCLA School of Law where she was Law Review Editor. She completed her Tax LL.M. with honors at Loyola School of Law. Kristen is a member of the California State Bar, D.C. Bar and the Maryland State Bar.