Should Your Charity Adopt the New ACGA Rates Early?
A number of clients have asked Crescendo about the advisability of adopting the new American Council on Gift Annuities (ACGA) suggested rate schedule early. Under the new rate schedule, effective July 1, 2018, gift annuity rates are 0.30% to .0.50% higher for those ages where most annuity contracts are completed.

ACGA avoids taking any stance on this issue. It's important to note that the ACGA rates are suggested maximum gift annuity payout rates. Charities are not required to follow the ACGA rates, but most do. Based on the latest survey, we know that 97% of charities usually/always follow the suggested ACGA annuity rates.

As a "best practice", ACGA recommend charities follow the ACGA suggested maximum gift annuity payout rates. Following the ACGA rate schedule makes it possible for a charity to net 50% (or greater) of the initial gift amount after all gift annuity payments have been made. In the latest survey, charities reported that on average the net amount remaining for the charity (residuum) was 62% of the initial contribution. Although the residuum amount has been decreasing, the average residuum continue to be higher than the target 50% residuum that the ACGA rates are intended to produce.

ACGA has historically made the effective date a few months after the new payout rates are adopted to give charities and vendors time to adjust to the rate change. Charities energized about the prospect of closing more gift annuities with higher payouts may wish to move to the new rate schedule before July 1. There is nothing wrong with this decision. Other charities may need time to revise their marketing materials and move to the new rate schedule on July 1. Whether a charity decides to adopt the new rates immediately or delay, should be a decision based on your organization's administrative needs and goals.

The new release of the Crescendo software includes both the existing and newly adopted gift annuity rate schedules. This provides our clients with the flexibility to adopt the new rate schedule on a timeline that works best for them. If you have questions about the new rate schedule and creating gift annuity illustrations in the Crescendo software, please contact us at 1-800-858-9154.
About Kristen Schultz Jaarda, JD, LLM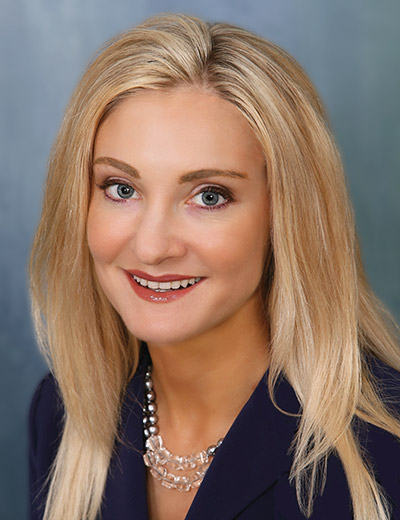 Kristen Schultz Jaarda is Executive Vice President of Crescendo Interactive, Inc. She specializes in charitable tax planning and online marketing for planned gifts. She is responsible for client education and leads Crescendo's marketing services and support team. She is a nationally recognized speaker, conducts seminars nationwide and is a principal faculty member of GiftCollege.
Kristen serves as a board member for the American Council on Gift Annuities (ACGA) and as a member of the ACGA Rates and State Regulations Committees, Editorial Advisory Board member for Planned Giving Today, Committee Member for the ABA Charitable Planning and Organization's Group, past Legislative Chair and a board member for the Partnership for Philanthropic Planning of Greater Los Angeles (PPP-LA), a member of the Ventura County Planned Giving Council and a committee member and volunteer for several California charities. She writes weekly for CrescendoTweet and her planned giving blog.
Previously, Kristen served as Counsel to the Assistant Secretary of Education in Washington, D.C. and was Oversight Counsel to the U.S. House Committee on the Judiciary. Prior to that, she worked in a public affairs law practice. Kristen graduated from UCLA School of Law where she was Law Review Editor. She completed her Tax LL.M. with honors at Loyola School of Law. Kristen is a member of the California State Bar, D.C. Bar and the Maryland State Bar.