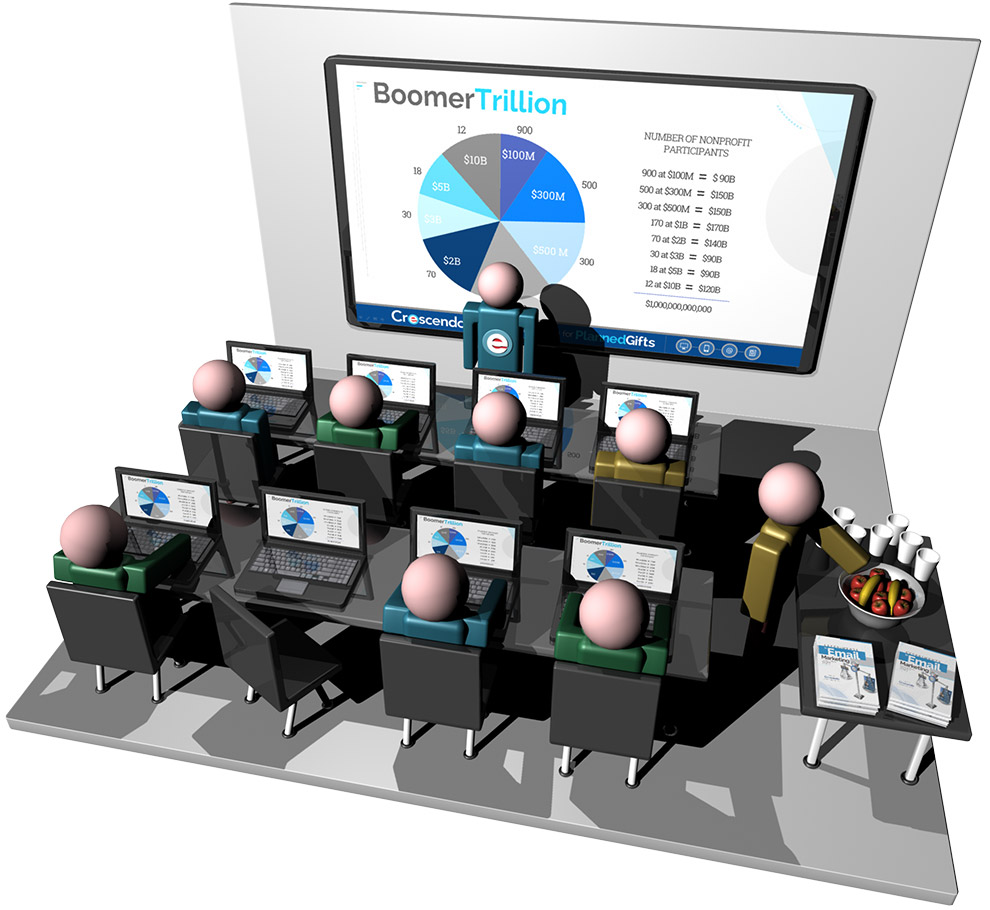 BoomerTrillion Overview
How to Explain BoomerTrillion to Your Leadership & Board
BoomerTrillion Marketing Seminar
Learn how to market major and planned gifts and capture your share of the BoomerTrillion! The Boomer generation will own and transfer most of the $88 trillion in U.S. household net worth. Over $1 trillion is potentially available for nonprofits that offer blended gifts and bequest campaigns.
Multichannel marketing is the best way to optimize your marketing and close more gifts. This seminar will help you develop an effective multichannel marketing strategy to share in the boomer wealth transfer.
An effective multichannel marketing plan is smart and strategic. Discover the secrets of messaging, branding and segmentation for planned gifts lead generation. This seminar covers marketing best practices for websites, enewsletters and eblasts, literature, social media, video and more. Learn how to dramatically increase your response rates and close gifts by coordinating your marketing channels to maximize efficiency and produce results.
Price: $250
Course Outline
Multichannel Marketing / Website Donors
CresManager Overview
Websites / Mobile Websites
eNewsletters and eBlasts
BoomerTrillion Campaigns
Legacy / Heritage Societies
CresPrint for Blended Gifts and Bequest Campaigns
Literature / Social Media
Analytics to Find Your Best Donor Prospects
My Plan / GiftCharity / Software / CresMobile
GiftCollege / Network Marketing
Marketing Success
Schedule
BoomerTrillion Overview
How to Explain BoomerTrillion to Your Leadership & Board