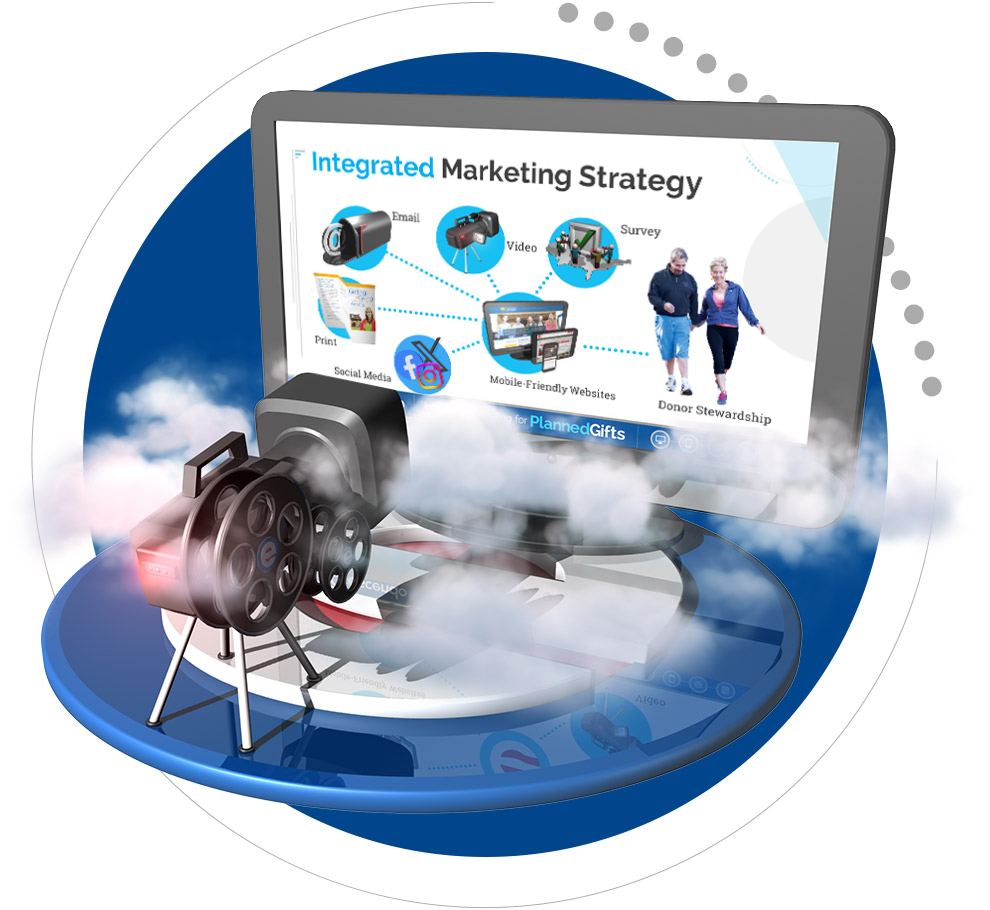 Webinars
We offer a wide variety of webinars for your convenience. Webinars cover many aspects of planned giving such as gift annuity basics, charitable beneficiary designations, blended gifts, bequest campaigns and much more.
All of our webinars are free. Select a date below to register!
Schedule
(Pacific Time)
| | | | |
| --- | --- | --- | --- |
| DATE | TIME | SUBJECT | |
| 10/19 | 11:00 | Planned Giving Startup - Explore the fundamentals of planned gifts including guidelines for gifts of cash, stock and real property. | Register |
| 10/24 | 9:00 | Social Media for Planned Gifts - Use social media to build ongoing relationships with your donors, grow your online community and generate leads and responses. | Register |
| 10/26 | 11:00 | How to Attract Donors & Increase Response to Your Marketing - Insights from Crescendo's 2017 Communications Study | Register |
| 11/2 | 9:00 | Enhance Your Planned Giving Program with GiftLegacy - GiftLegacy is Crescendo's planned giving marketing platform. Learn about proactive strategies that will take your program to new heights. | Register |
| 11/9 | 12:30 | Capture the Boomer Trillion - Over $1 trillion in Boomer wealth is available for nonprofits. Learn how to capture your share of the BoomerTrillion with blended gifts and multichannel marketing campaigns. | Register |
| 11/15 | 10:00 | Multiplying CGAs and Bequests with GiftMail - Discover how GiftMail can help you create custom gift annuity donor marketing letters to multiply gift annuities for your organization. | Register |
| 11/21 | 11:00 | CresManager Overview - Use the tools in the powerful GiftLegacy CresManager to create branding and messaging that reaches your unique donors. | Register |
| 12/7 | 9:00 | Offering DAFs - How to Impact Donor Giving - Donor advised funds have grown substantially in recent years. Learn the various options available to your donors and how you can benefit. | Register |
| 12/12 | 11:00 | What to Do When an Annuitant Passes - Learn about the steps that charitable organizations must take and the considerations that come into play when charitable gift annuity beneficiaries pass away. | Register |
| 12/13 | 11:00 | Collaborating with Donors and Advisors - Learn the value of being or working with "the most trusted advisor" to strategize and assure the smartest gift possible for the donor. | Register |
What People Are Saying
We are proud to have had the following organizations, among many others, as part our planned giving webinars:
"I am very glad I went through the program. I actually hope to do it again when I am ready for another campaign. Overall, I think I have a good plan. The problem I have is in trying to make the plan do too many things, and Crescendo helped me focus, which in the future will allow me to feel more targeted in our marketing efforts. The program helped me gain more knowledge of how to utilize the resources in GiftLegacy. Knowing what they are is one thing, but knowing how to use them effectively is another."
— Karen Piel
Marshfield Clinic
"Participating in the CresBequest program was a great way to educate us on the development of a custom campaign. The opening webinar provided us with a great starting point and an idea of what we should be focusing on while in planning stages. The three one-on-one calls that followed allowed for more personalized planning and strategy specific to our institution, and the final webinar brought it all together. It was nice to hear and see what the other institutions in our group came up with. This format was able to provide us with enough information to set up a customized marketing campaign."
— Jason Sciotti
Alfred State University